Have you ever wondered why your reduced glutathione?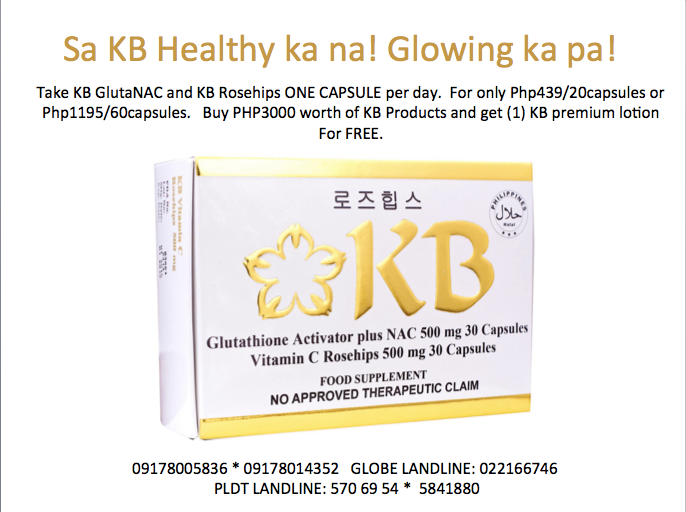 It is because reduced glutathione is a very sensitive compound. This is the reason why all reduced glutathione in Japan are in tablet form and not in capsule form. Also dosage in Japan is only 50mg to 100mg of reduced glutathione.
KB Glutathione Activator plus NAC with KB Rosehips (registered mark in IPO) , Halal Certified, FDA and GMP approved is composed of those 3 amino acids Glutamic, Glycine and Cysteine.
We've been dealing with Glutathione for almost 16 years that's why we know what is best for users.
KB Brand started in 2007 however our company started to promote glutathione to doctor clinics in 1999.
KB should be taken only ONCE A DAY and we do not recommend
double dosage unless it is prescribed by your doctor. Everyone anything is too much is not good so please follow the instructions.